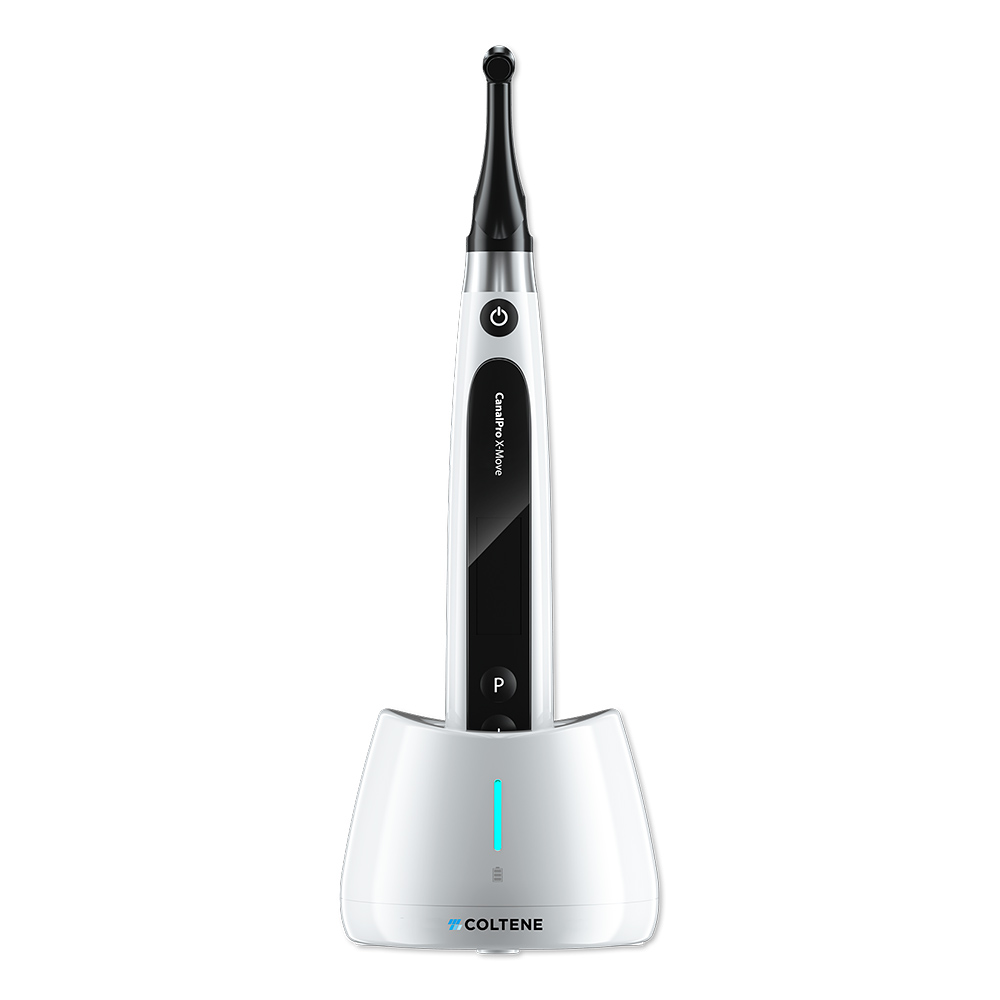 CanalPro X-Move
Full Freedom of movement
The wireless CanalPro X-Move endomotor provides two movement modes, a full rotating and a reciprocation motion for all common file systems. The motor stands for simple handling and great flexibility.
Integrated apex locator with continuous rotation and reciprocating motion
Insulated contra angle with super mini-head and slim neck
Time saving and intuitive user interface - Pre-programmed files settings for COLTENE files
Strong power, together with accurate and stable torque output, helps to realize efficient root canal preparation.
Adjustable Reciprocating Angle: Accurate rotating angle reduces risk of instrument fracture and enables higher preparing efficiency.
65002739
Motor CanalPro X-Move
65002742
Motor Handpiece X-Move
65002743
Charging base X-Move
65002744
Contra angle X-Move
65002745
Spray Nozzle X-Move
65002746
Power adapter X-Move
65002747
Measuring wire X-Move
65002748
File holder X-Move
65002750
Touch probe X-Move
65002753
CanalPro X-Move Package Box
Science Endodontics
Here you may find the latest research findings and scientific information.
Discover our Workshops
Always be up-to-date with COLTENE's professional training courses and events!