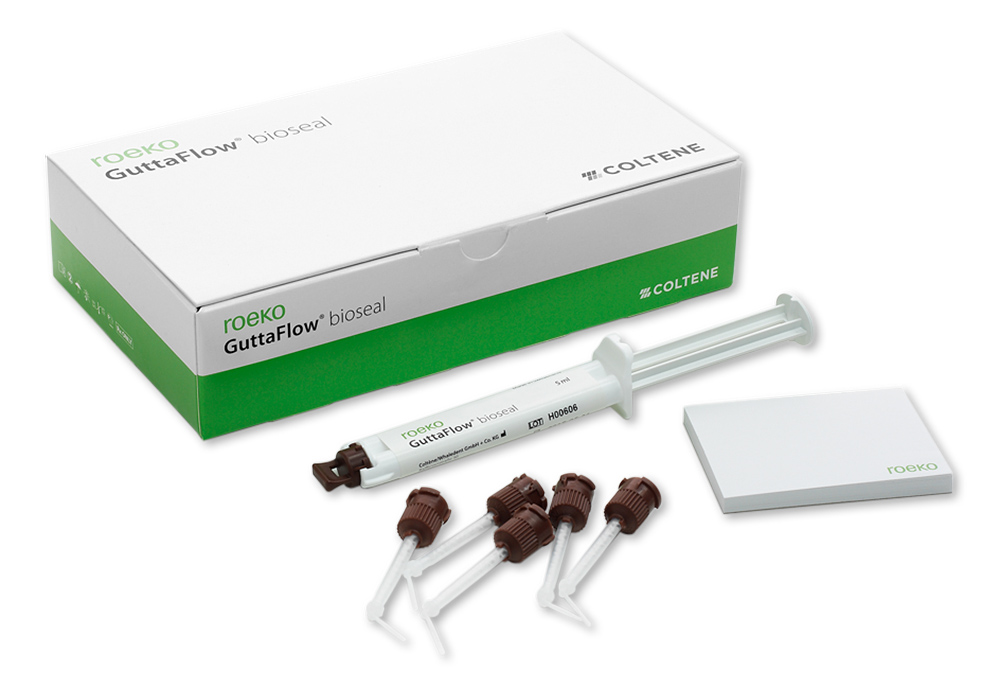 ROEKO GuttaFlow bioseal
Not just for filling, also for healing
GuttaFlow bioseal is a state-of-the-art obturation material used for sealing and filling root canals. Hydroxylapatite crystals are formed on contact with the body fluids. These in turn are natural components of bone and tooth tissue and support the healing process. This helps ENDO experts, as well as beginners, to create a lasting solution for their patients. As with the proven GuttaFlow 2 system, GuttaFlow bioseal also combines free-flow guttapercha with an appropriate sealer at room temperature.
Cold filling system - guttapercha and sealer in a single application
Very good biocompatibility, the healing process is supported by increasing the pH
Optimized curing time and tight seal of the root canal
Excellent flow properties and radiopacity
Nearly insoluble
Science Endodontics
Here you may find the latest research findings and scientific information.
Discover our Workshops
Always be up-to-date with COLTENE's professional training courses and events!