Rinsing and Disinfection System

Rinsing and Disinfection System
Saves time and improves outcomes
COLTENE has engineered colour-coded irrigation solutions and a suitable, modular system for safe and efficient filling of syringes to minimize the time spent on irrigation, giving you the best approach to cleansing canals and the best outcomes. In addition, an EDTA cream is also available for effective cleaning and shaping of the root canal system.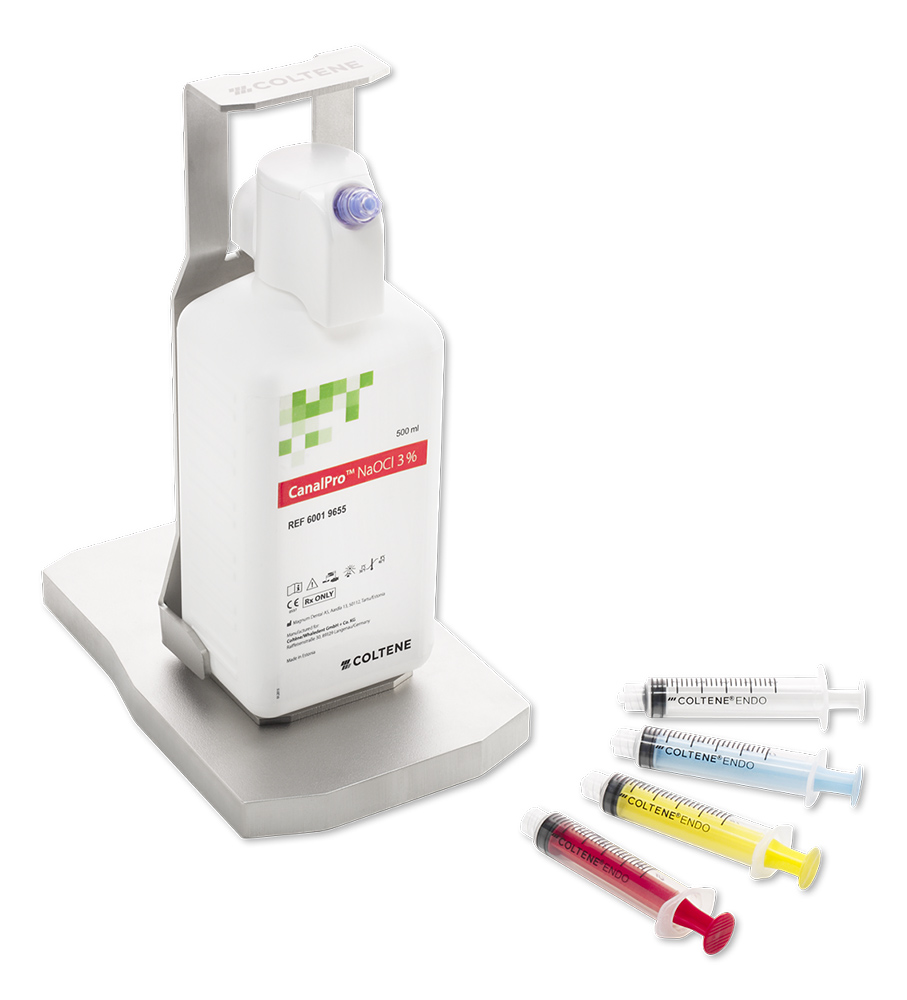 Irrigation Activation Devices
Ultrasonic activation for shorter irrigation time
The cordless ultrasonic handpiece for irrigant activation from COLTENE enables higher cleaning performance and saves time.


CanalPro EndoUltra
The ultrasonic activation with the CanalPro EndoUltra provides for a high cleaning performance in an even shorter time.