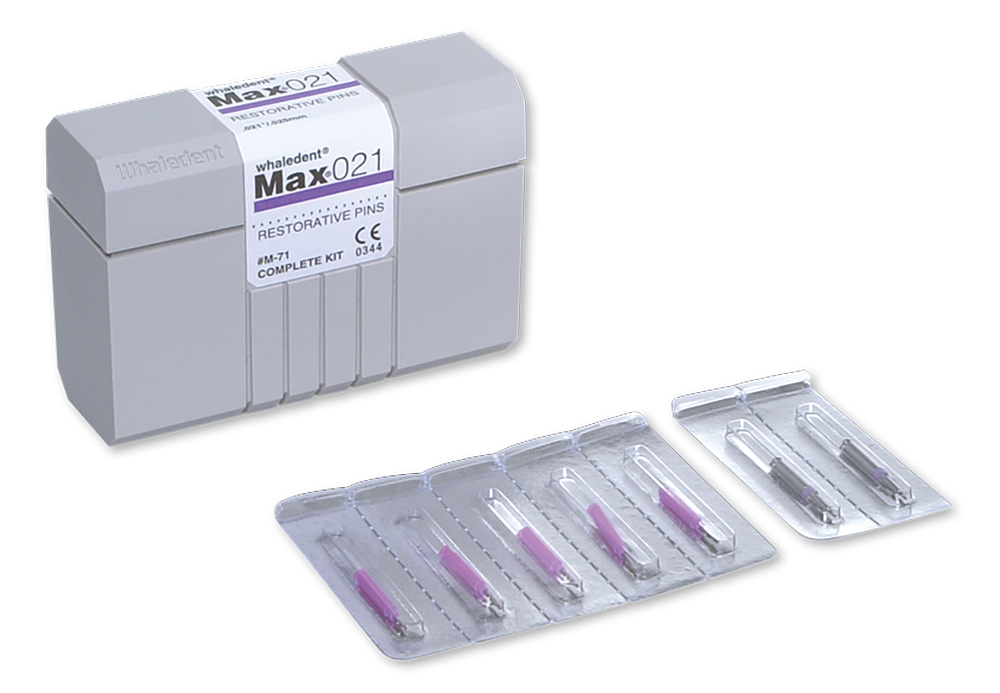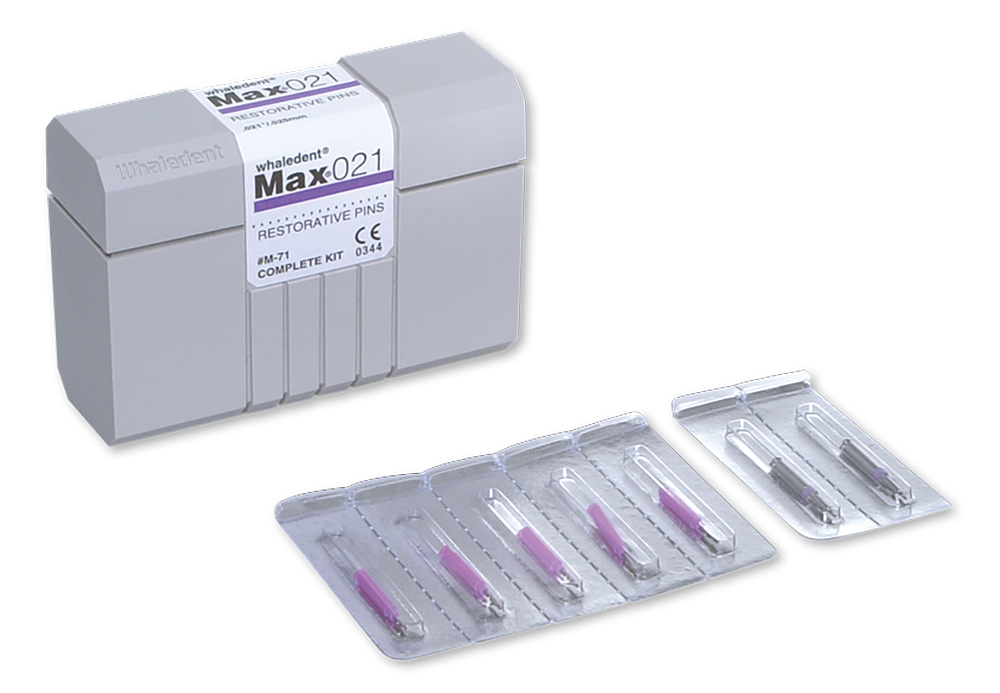 MAX Pin
Self-threading parapulpal retention pins with shoulder stop and rounded head design for good adaptation. Corrosion-free, titanium alloy. Self-alignment during placement.
TMS
For permanent retention in the most demanding indications
High quality self-threading parapulpal retention pins to provide a reliable link between restorative filling material and dentine. TMS pins are available as alpha-beta titanium alloy or gold plated stainless steel and four different sizes. The system is completed with the colour coded KODEX®-drills to ensure an optimal preparation of the canal.
Sizes:
Minuta Pink: 0.350 mm / .0135"
Minikin Red: 0.425 mm / .017"
Minim Silver: 0.525 mm / .021"
Regular Gold: 0.675 mm / .027"